18 November 2015
13 free ways to promote your business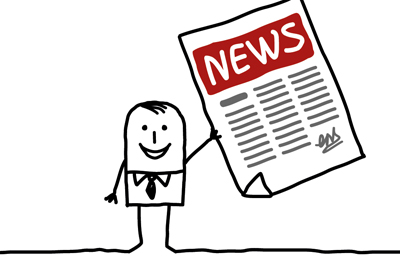 1. Create a photo opportunity
A picture paints a thousand words and newspapers are more likely to send a reporter out if the story will be visually appealing.
2. Celebrate anniversaries
Milestones are a great reason to mark an occasion. If you can tie it in with a celebratory event, it's all the more likely to get noticed by the press.
3. Do a giveaway event or run a competition
Anything that will give an opportunity for the publication's readers to get involved will be a bonus.
4. Write a 'Letter to the Editor'
If you make it topical, there's every chance you might get published and get a sneaky plug in for your business too!
5. Help a local or national charity
Especially if it's animals and children – everyone loves reading stories about fluffy animals and cute kids!
6. Tie a story in with a local or national headline
If you can be topical and cover a story they were planning on covering anyway, journalists will be grateful to you for doing their job for them!
7. Conduct a survey that you can report on
Journalists love statistics. Back your claims up with some good facts and you'll be onto a winner. Remember the larger your sample size, the more credible your results will appear.
8. Create an award or issue a commendation
This is a great way to create a talking point around your story and give it some gravitas too!
9. Use case study profiles
It's all about the people. We all love to read about real-life stories so the more you can make your business story real and human, the better.
10. Create an event for the public or companies to be involved in
Again, this gives the chance for readers to get involved, always a winner.
11. Tie into a holiday or local community event
Journalists are always looking for new angles and ways to cover annual events. Come up with a fresh perspective on Christmas or Hanukkah and you'll have a relieved journo on your hands!
12. Get a local or national politician or celebrity on board
We're all obsessed with celebrity and journalists are no exception.
13. Take part in a local or national debate
If you can join in the discussion without alienating potential clients this gives journalists a reason to cover your story (and hopefully plug your business too!)