16 November 2016
Top tips on how to apply for a Start Up Loan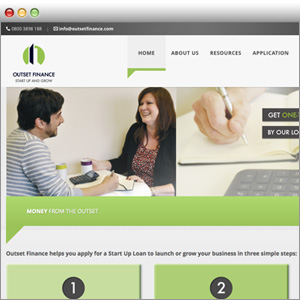 We asked Business advisor Ian Williams for his top tips in applying for a Start Up Loan from Outset Finance.
1. Know what you need
As with any credit application, there are certain documents the lender will need in order to process your application quickly and efficiently, so it's a good idea to be aware of what you need before you start. The Outset Finance website has a list of documents you'll need, so print this off and use it as a checklist when you're going through the process.
2. Get organised beforehand
Make sure you have copies or originals of all the documents you need, using your printed list as a checklist, before you start your application. Having them to hand means you won't waste time searching for them when you need to scan and upload them.
3. Scan documents in batches
Once you have all your documents, you'll need to scan them and upload them with your application. It makes sense to scan them in batches and group them together into separate scan files e.g. put all bank statements together in one scan file, all identity documents in another etc.
4. Make sure your business plan is up to scratch
Check your business plan for any spelling or grammatical errors, and make sure it's logical, understandable and clearly outlines your business aims. It's also a good idea to get your business plan read by someone who will look at it objectively, rather than just friends or family who might be a little biased! They can often find something you may have missed.
5. Be realistic about your cashflow
We all need to earn money, but it's better to be realistic than cite overly optimistic targets that are unacheiveable. Setting financial goals that are realistic but also slightly challenging will give you something to aim for. You also need to factor in a salary for yourself, and how that will affect your cashflow forecast.
For more information about Outset Finance and applying for a Start Up Loan, register your interest on the Outset Finance website.